Special Programs
After viewing information on the Learn More button be sure and click the back arrow
and not the red dot or you will kick yourself off the website.
Block of the Month - Here are the photos and directions for each month. By the end of the year, you will have a beautiful quilt top. Here is the youtube link to the new Blockheads BOM video instruction series. Copy the link and paste it into your browser https://www.youtube.com/channel/UCYZAzWUrAsPgl6s6PkAfZaA?view_as=subscriber
Charming Strip Exchange - Sign up for the months you like. Bring strips for the number of people in the monthly group and pick up yours.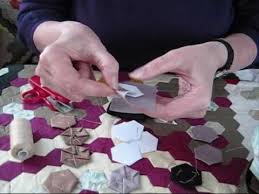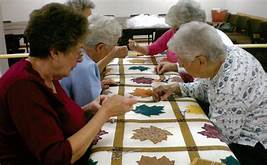 Basket Bonanza - New and gently used items are donated. At the June guild meeting you may purchase tickets and try to win your favorite baskets.
Quilters University - Rotate through 20 minute demonstrations on the quilting techniques you are interested in.
Philanthropy Sewing-Bee - Members join together to finish off the Philanthropy projects for the year.
2019 Quilt Challenge - "Quilter's Going Wild, Appreciating Nature's Wildlife"
Click on LEARN MORE to get additional information.
Library Display - Quilts are displayed in a local library during September.
Quilt Walk - Quilts are displayed in selected businesses throughout Old Town two weeks prior to the Quilt Show.
Retreat - The annual three day retreat is held in April. Wonderful meals and comfortable rooms! Sign up early!